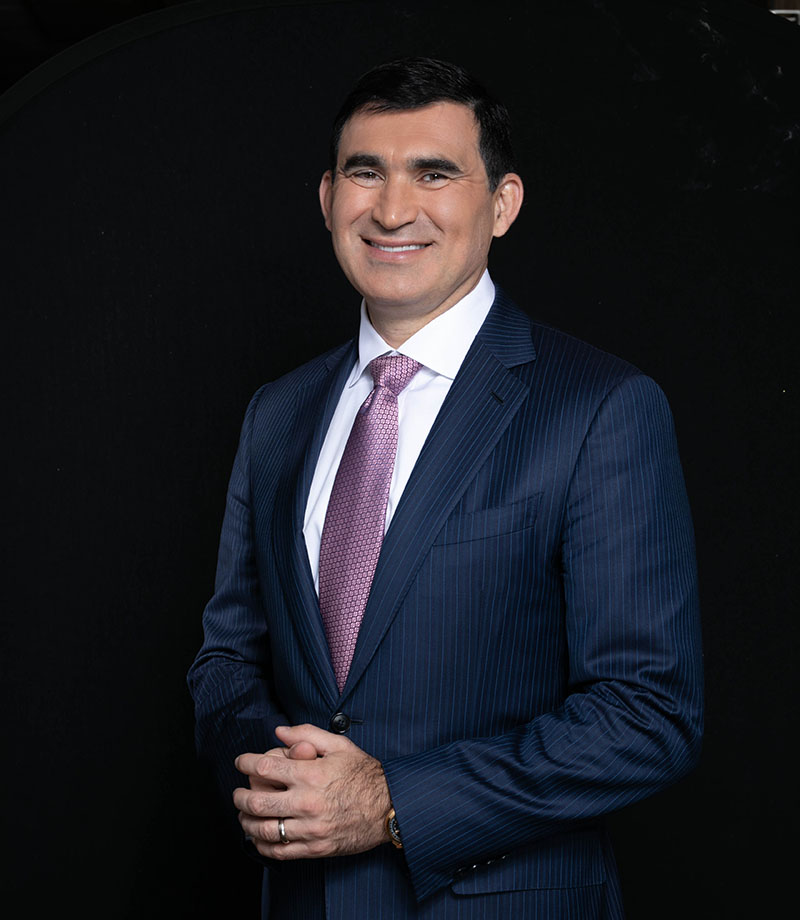 Find Dr. Yan Katsnelson
Other Organizations
Founder of the Chicago Heart Institute
American Medical Association
American Vein and Lymphatic Society [American College of Phlebology]
Cardiothoracic Surgery Network [Chicago]
Chicagoland Association of Russian-speaking Physicians
Society of Thoracic Surgery
Honors and Awards
1990: Ural Medical Academy, Russia
2002: American Heart Saver, American Heart Association Award
2005: Nation's Double Implant of New Tissue Heart Valve
Philanthropist, entrepreneur, highly skilled cardiac surgeon, and business owner, Yan Katsnelson, M.D. started the Fibroid Fighters Foundation to advance the safe and effective treatment of uterine fibroids. Its mission is to educate the American public about the health, social and economic damages caused by uterine fibroid disease. Deeply concerned with the fibroid epidemic that results in 500,000 unnecessary hysterectomies each year, Dr. Katsnelson's goal is to champion a cure for uterine fibroids and reduce its link to other serious health risks, including cardiovascular disease and infertility.
Dr. Katsnelson is also the founder and CEO of USA Clinics Group, which serves patients across more than 90 clinics nationwide. As CEO of the USA Clinics Group, Dr. Katsnelson has pioneered expanding minimally invasive uterine fibroid treatments to the 70 to 85 percent of white and African-American women suffering, bringing high-quality care using the latest technology in the most advanced facilities. Dr. Katsnelson has established himself as a strong advocate for accessible, affordable, and compassionate healthcare services. He also founded the Chicago Heart Institute, which was dedicated to the advanced treatments of cardiovascular diseases.
His healthcare vision combines advanced medical and informational technology and creates a unique, data-driven approach that enables individualized treatment planning and achieves consistent outcomes. He developed a comprehensive healthcare management platform to optimize each patient's experience before, during and after an appointment with streamlined scheduling, insurance verification, prior authorizations, clinical decision-management support, and treatment process quality assurance.
Dr. Katsnelson completed a fellowship at Harvard Medical Center's Brigham and Women's Hospital and then performed cardiothoracic and vascular surgery at Boston Medical Center and the University of Chicago. Dr. Katsnelson is credited as the first U.S. surgeon to perform the Biocor stented tissue valve's first double implant. His clinical expertise includes minimally invasive aortic and mitral valve surgery, complex aortic operations, re-operative coronary and valve surgery, and beating-heart (off-pump) bypass surgery. He is extensively published on various cardiac and venous conditions.
Dr. Katsnelson is a member of the American College of Phlebology and the Society of Thoracic Surgery. His additional non-profit work includes Save a Child's Heart, a non-profit that provides life-saving cardiac treatment to children from developing countries and trains health care professionals.