Fibroid Awareness Reception – "50 Shades of Purple" in NYC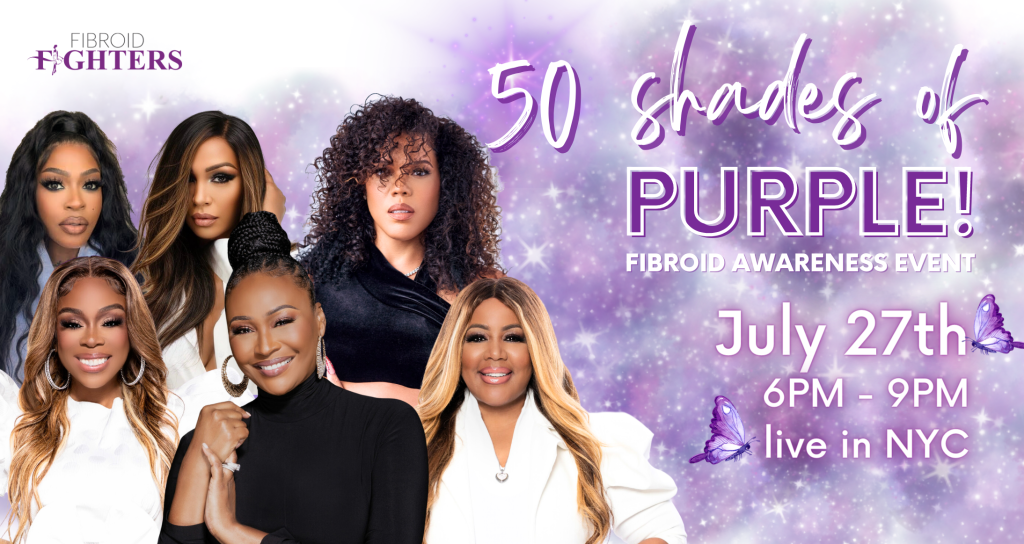 About Our Event
DATE | Thu, Jul 27, 2023
TIME | 7pm – 9pm
PRICES | $25 – $75
LOCATION | Empire Steak House – 151 East 50th Street, New York, New York 10022
Join the Fibroid Fighters Foundation and our ambassadors, Cynthia Bailey, Kym Lee King, Shay Johnson and many more for an evening of networking, resources, and sisterhood! This event will be hosted by New York's Own TT Torrez from Hot97. There will be Q&A panels, surprise celebrity guests, and tons of giveaways! VIP Meet & Greets with some of the biggest names in the entertainment industry! This will be an unforgettable night of empowerment, sisterhood, and that would not be the same without YOU!
Special performance by the 90's hip hop sensation Lil' Mo!
Use code EarlyBirds35 for a 35% discount. This Ticket Includes: Dinner, Wine, Entertainment, Education, and Special Gifts!
Who We Are
Fibroid Fighters is a non-profit organization committed to raising awareness about uterine fibroids, providing support to those affected, and advocating for better healthcare options. This dedicated organization recognizes the significant impact that fibroids have on the lives of countless women worldwide.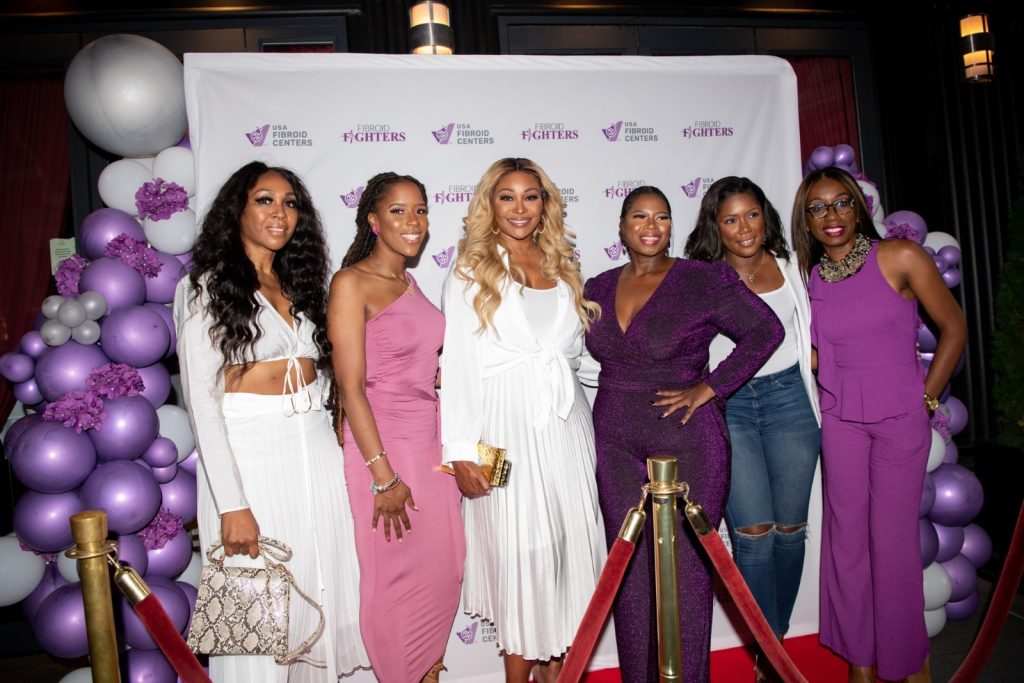 We stand as a beacon of hope for women affected by uterine fibroids. By raising awareness, providing support, advocating for improved healthcare options, and disseminating accurate information, our organization empowers women to take control of their health and find the support they need. Through these efforts, Fibroid Fighters is transforming the lives of women worldwide, shedding light on an often-neglected condition, and working towards a future where every woman's voice is heard and valued. By supporting and attending our event, you play a key role in helping us help thousands of women in their battle with fibroids.
.