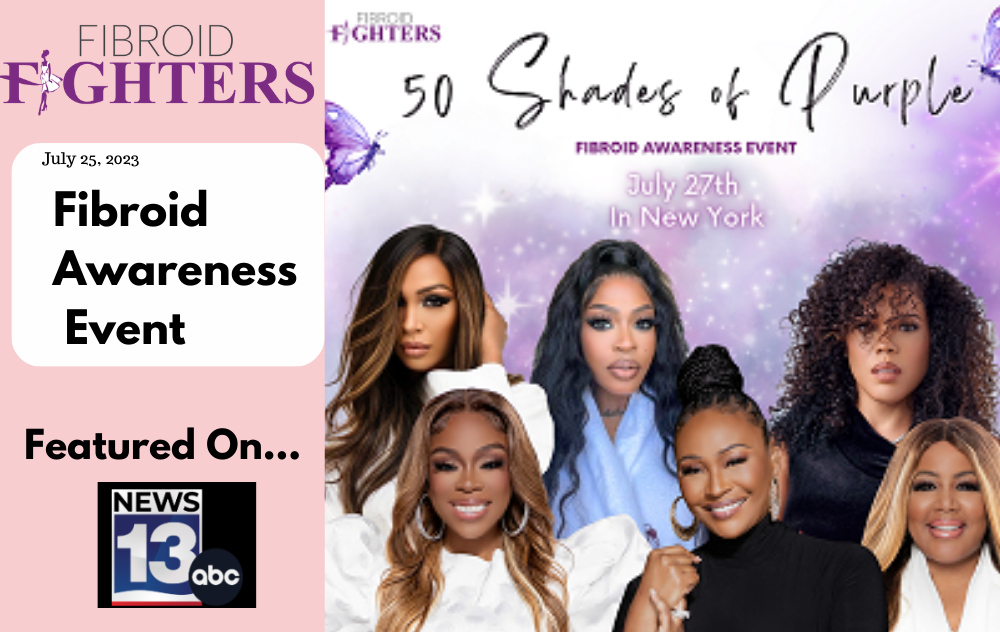 The Fibroid Fighters Foundation upcoming fibroid awareness event aired on ABC 13 to talk about the non-profit's upcoming even to raise awareness about uterine fibroids. The event will be held at the Empire Steak House in New York City and will feature a celebrity Q&A panel, musical performances, and a motivational speech.
The Celebrity Q&A panel will feature actress and fibroid advocate Cynthia Bailey, celebrity makeup artist Kym Lee, reality TV star Shay Johnson, and other women who have been impacted by fibroids. The women will share their stories and discuss how they have managed their treatment.
The musical performances will be headlined by singer-songwriter Lil' Mo. Other artists will also perform their hit songs about empowerment and resilience.
The 50 Shades of Purple Fibroid Awareness Event is a great opportunity to learn more about uterine fibroids and to support the Fibroid Fighters Foundation's mission to improve the lives of women with fibroids.
To read the entire article click here.
Share