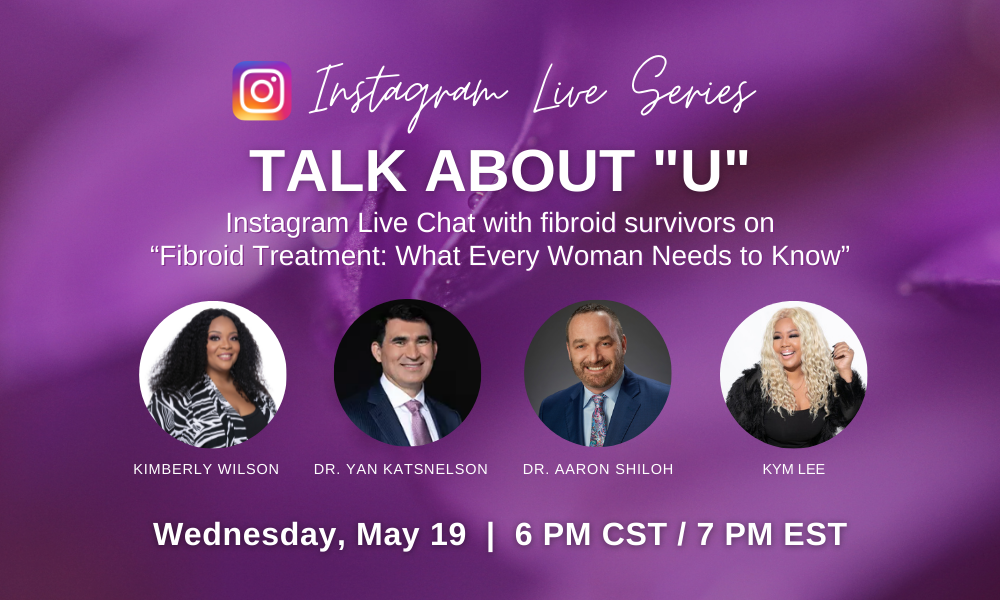 "Fibroid Treatment: What Every Woman Needs to Know" is explored on the next Talk about "U" Instagram Chat Series, which will be streamed live on Wednesday, May 19, 2021 at 6 p.m. CST. USA Fibroid Centers Founder and CEO Dr. Yan Katsnelson and Interventional Radiologist Dr. Aaron Shiloh discuss myths and misinformation about fibroid treatments and the options available for women suffering with uterine fibroids.

Celebrity and film makeup artist Kym Lee, a 20-year veteran to the beauty industry, is joined by HUED Founder and CEO Kim Wilson to share the impact fibroids have had on their professional and private lives. Lee and Wilson are part of USA Fibroid Center Ambassador Program that is working to spread national awareness about these non-cancerous uterine tumors that affect more than 26 million American women.

The Talk About "U" Instagram Live Chat is a free event, but registration is required. To register, click here.
Share