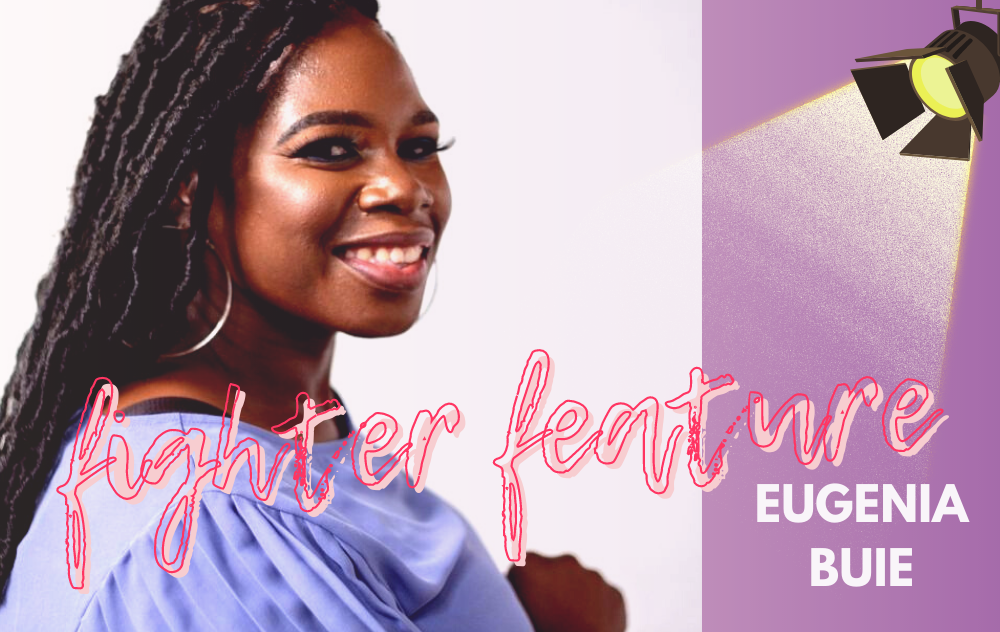 Introduce yourself and don't forget your name!
Hi, my name is Eugenia Buie, and I am a Fibroid Fighter, Survivor, and Ambassador!
What are you doing for Valentine's? How does love interact with your everyday life?
It is a tradition that I take my niece and nephews out to dinner for Valentine's Day every year for the past ten years. I'm proud to say that even though some of them are adults now, we still manage to keep our tradition and schedule our dates with our significant others later or on a different day. That brings me so much joy to know they honor our day.
What's your first memory of suffering from fibroids? How old were you? What was it like?
My first memory was an ob-gyn visit, and I was going through routine pap; the doctor told me that I had a few small fibroids, but nothing to concern myself with, and she provided me with birth control pills. I didn't sense the urgency in her voice, so I never bothered to open the prescription or even to inquire further. I believe I was about 21 years old at the time.
How did your life change when you were diagnosed with fibroids? What did you begin to notice?
I was aware of changes. I thought heavy cycles were normal, and I thought 5 to 7 days were normal. I became increasingly concerned. I never attributed passing out or the need for blood transfusion with having fibroids.
What do you wish you knew about fibroid treatments before becoming an ambassador? What treatment did you undergo, and what would you get if you could choose a treatment NOW?
I wish I knew the severity of fibroids earlier on, and I feel that would have given me the courage, information, and motivation to do something sooner. I was inspired by someone who  became a USA Fibroid Centers' ambassador. I chose UFE and I would do it all over again without any hesitation.
Why is it important to talk about women's health issues, including fibroids?
It's extremely important to talk about women's health and advocate for women to make healthy choices; and motivate those to take their health seriously to do something about their health urgently. I made it up in my mind to become a health advocate over a year ago. In the interim, I  experienced my very first blood transfusion, anxiety attacks, and the UFE procedure. All of that was enough to cause someone to be discouraged but ithad the opposite effect. It propelled me to become a voice for the voiceless and an advocate for awareness.
As an Ambassador, what are you doing to advocate for fibroids?
As an Ambassador, I make sure that I provide content, information, and share the social media of other Fibroid Ambassadors. I was personally inspired to do an Instagram Takeover: "Girls, Let's Chat", where I discussed women's health and fibroid awareness with my friends as guests. I continue to invite the audience in on our intimate conversations. I've had several Live chats on both Instagram, Facebook, and public speaking engagements at local churches, and I look forward to doing so much more!!!
Share