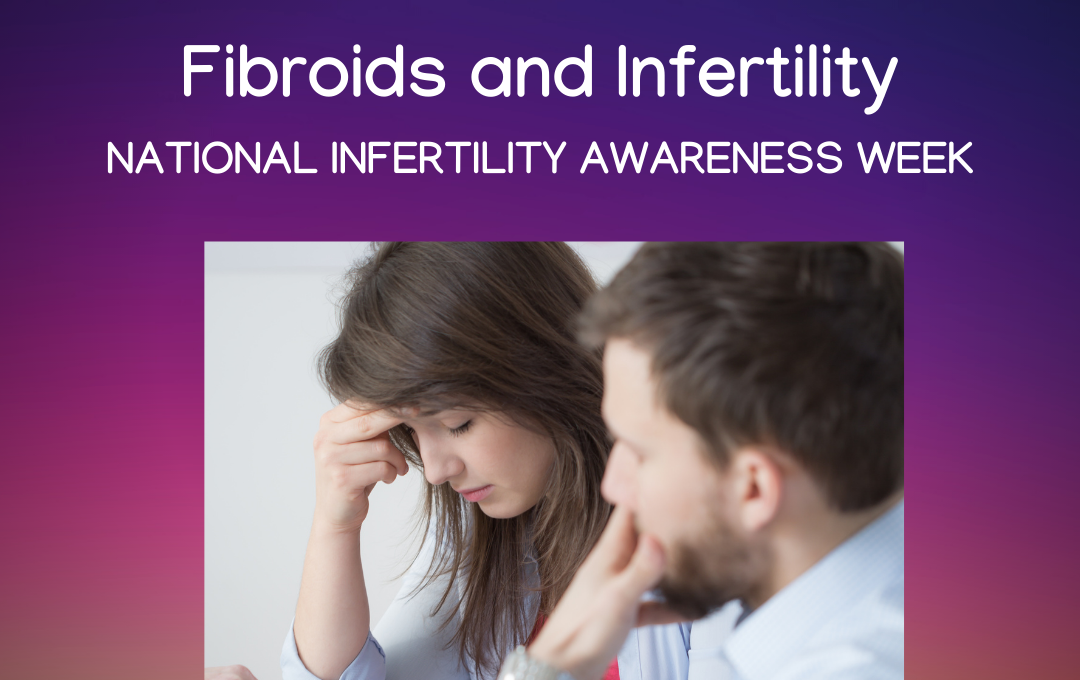 National Infertility Awareness Week, which runs from April 24 – 30, is commemorated to highlight the challenges people, especially women, face while dealing with infertility and accessing the required fertility health care. Fibroid Fighters joins the effort to help educate the public about infertility and empower women dealing with infertility.
Infertility, Fibroids and Conceiving
Uterine fibroids are frequently associated with infertility and can be a roadblock in conception. Uterine fibroids are benign tumors that grow on the uterine walls. Fibroids usually develop during childbearing years, when women's estrogen levels are the highest. Up to 30 percent of all women are affected by fibroids by age 25, and 80 percent develop fibroids by age 50. [1]
Infertility impacts millions of people in the United States and around the world. The World Health Organization and Centers for Disease Control and Prevention define infertility as the inability to become pregnant after one year of regular, unprotected sexual intercourse.
According to research, fertility in women usually declines consistently with age. In the United States, an estimated 19% of married, heterosexual women struggle to become pregnant, out of which African American women are seen to have a higher rate of infertility than other races.
Infertility issues increase with age. Women in their 30s are about half as able to conceive as they are in their 20s. According to the CDC, the majority of couples do not share their infertility struggles with others. By not talking publicly, people may not recognize how common infertility is and seek the resources available to improve their chances of conceiving. Fibroid FIghters supports National Infertility Week and encourages people to talk openly about women's obstacles to becoming pregnant. We offer awareness and support to women by sharing stories of others who have experienced infertility due to the existence of fibroids;
 "As a woman, you always dream of being a mother and giving birth. Unfortunately, fibroids robbed me of this.|" Monique Abermbia, Fibroid Fighter. Read more here.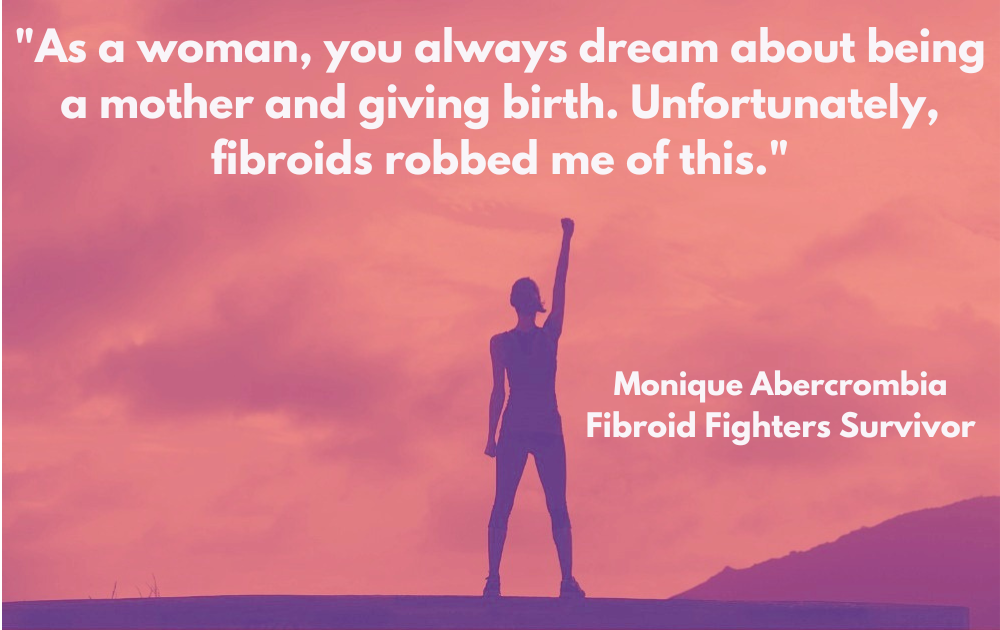 What Leads To Infertility
Women struggling with infertility typically experience problems with ovulation, implantation and sustaining the pregnancy. The most common underlying conditions that interfere with fertility are:
Uterine fibroids
Polycystic ovarian syndrome
Endometriosis
Pelvic inflammatory disease
Are you at Risk?
Uterine fibroids are compact non-cancerous tumors that can range from being as small as a sea to as large as a melon in size. Some women experience painful symptoms, while some don't experience any at all. This makes it difficult to determine the fibroids' size and quantity. The only way to know you might suffer from fibroids is to schedule a screening with your doctor.
Fibroids can develop due to various reasons, such as obesity, vitamin D deficiency, and the early start of menstruation. Women with a family history of fibroids or women having an African American are more prone to developing fibroids at some point in life.
Fibroid Treatment
Many women are only informed about surgical solutions like hysterectomy or myomectomy. Yet, there are more efficient and minimally invasive options available such as UFE. Uterine fibroid embolization (UFE) is a nonsurgical minimally-invasive treatment option that can minimize or alleviate fibroid symptoms while leaving your uterus intact. Many women with fibroids consider having UFE to treat them before trying to conceive.
If you have been struggling to get pregnant without success, scheduling an ultrasound screening can help diagnose fibroids and their potential effect on conception and pregnancy.
While fibroids might be diagnosed during a routine pelvic exam; however this is not always the case. Interventional radiologists use ultrasound technology, lab tests (a complete blood count, or CBC), MRI, Hysterosonography, Hysteroscopy, or X-Ray, depending on the individual situation.
For more information and resources, visit our resource center, where you can find info on the latest news, blogs, newsletters and fibroid symptom checkers.
We invite you to share your personal journey with fibroids to provide motivation and hope for others. Visit Share Your Story.
Share