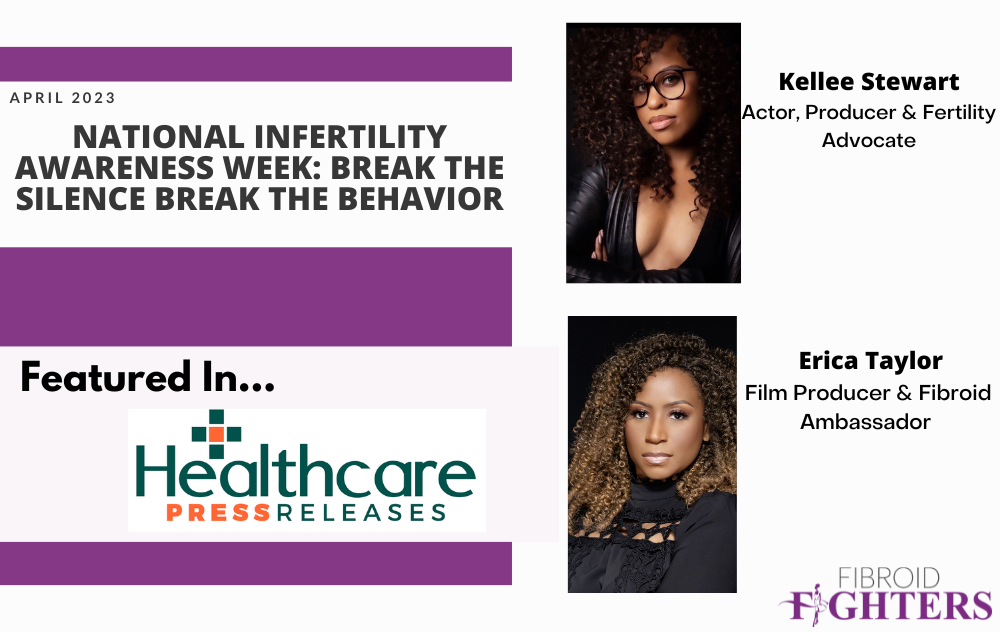 Fibroid Fighters Ambassador, Erica Taylor, spoke with actor Kellee Stewart during Fibroid Fighters' Break the Silence Break the Behavior YouTube series for National Infertility Week. Stewart is best known for roles in All-American, Rookie Feds, and Chicago Med. She is the creator and host of the Instagram Live "Warrior Wednesdays," a welcoming community for those on their conception journey.
The conversation centered on fertility challenges. Infertility affects one in six people globally. Fibroids can be a factor in infertility and recurrent pregnancy loss, depending on their location in the uterus.
Break The Silence Break the Behavior: Fibroids and Infertility premiered
on April 23. Read more here.
Share