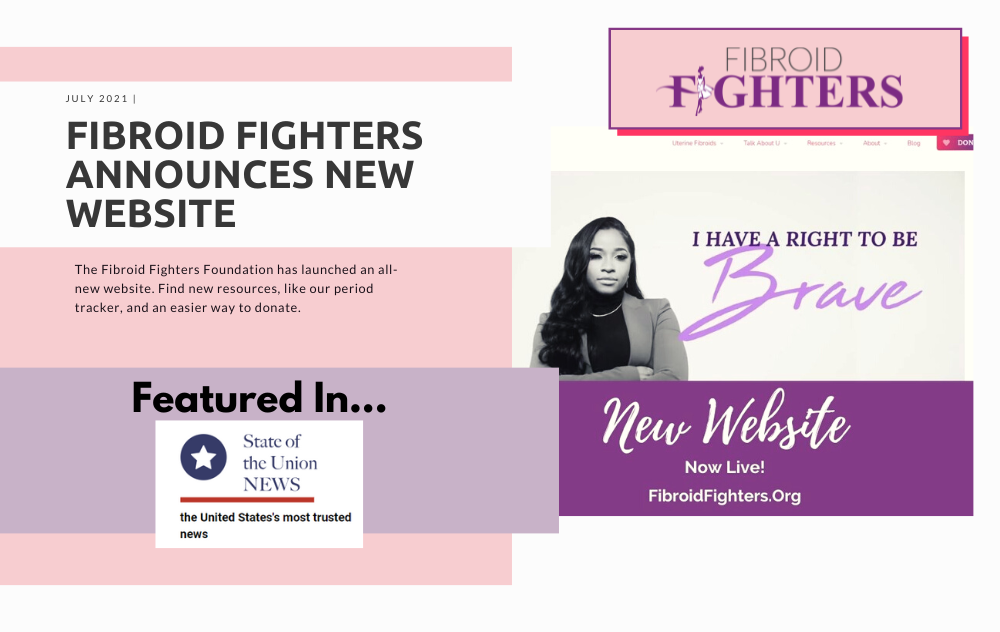 The Fibroid Fighters Foundation has launched an all-new website. Find new resources, like our period tracker, and an easier way to donate.
Fibroid Fighters, a public welfare organization, is proud to announce the launch of its newly redesigned website that offers a streamlined and user-friendly experience. The revamped website features a fresh design and improved features offering comprehensive information and patient stories.
The site's intuitive navigation provides users with easy-to-understand information about uterine fibroids symptoms, risk factors, diagnosis, and treatment options. Articles with the latest research from top medical sources helps patients proactively identify fibroid disease and empower them to make the best health-related decisions.
Read the full story here:
https://www.stateoftheunionnews.com/article/547611286-fibroid-fighters-announces-new-website
Share