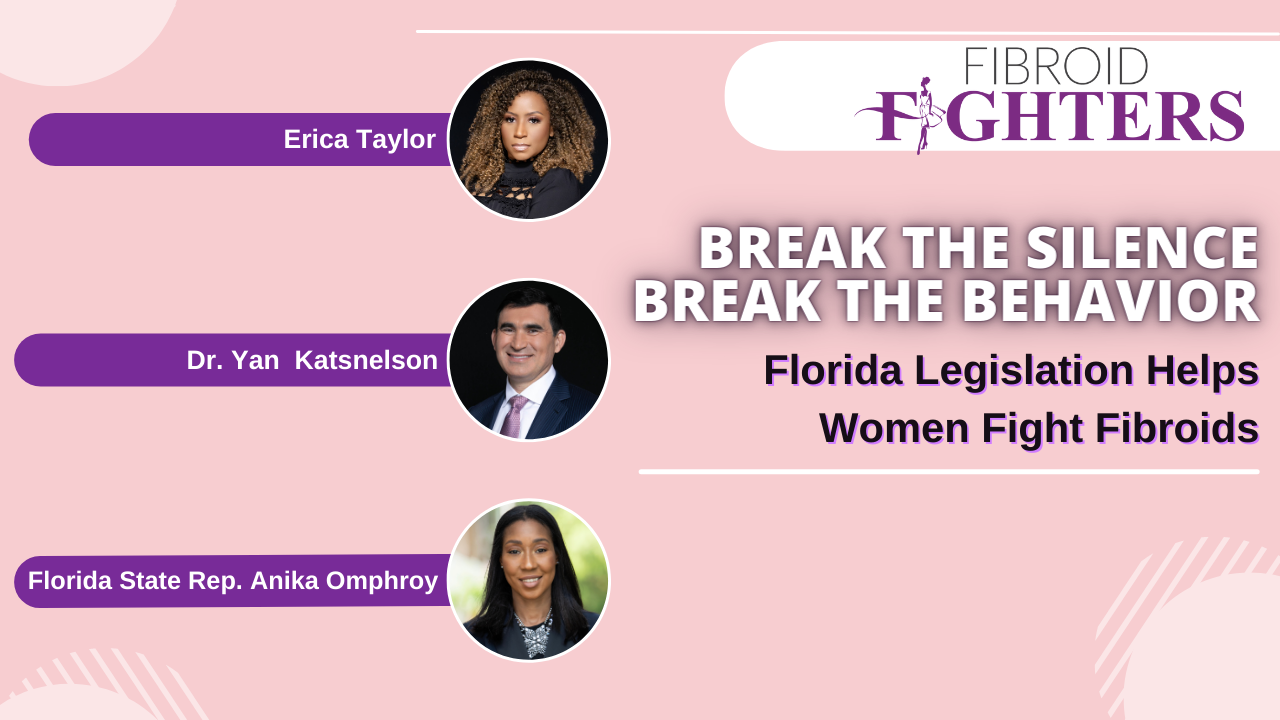 Former State Representative Anika Omphroy and Florida's Fibroid Research and Education 2022 Law
Anika Omphroy served as Florida's State Representative until November 2022. She was driven to establish the state's first fibroid law promoting fibroids research and education. Anika teamed up with the Florida Department of Health to see what data existed about uterine fibroids. Her hard work made this incredible law a reality.
Although she recently retired as the state representative, Anika has not "retired" from being an advocate for those suffering from fibroids.
Learn more about how this law will make a difference for Florida women who suffer more acutely from fibroids. Host Erica Taylor and Fibroid Fighters Founder Yan Katsnelson talk with Anika about her efforts and how laws improve healthcare for women.
Watch the full video below
Share